Early on in the 2020 COVID19 pandemic, Taurus Healthcare was commissioned by Herefordshire and Worcestershire Clinical Commissioning Group to deliver a COVID Management Service (CMS)
The CMS is a dedicated telephone line that takes referrals of COVID positive patients from GP practices, NHS111, care homes, Wye Valley NHS Trust and other healthcare practitioners.
Once referred to the CMS, patients are contacted daily by Taurus Healthcare clinical team members who check on their progress and recovery, offering advice and reassurance and discharging them once they are better. Patients are given the service telephone number in case they need to call for further reassurance.
The service is invaluable to patients who are worried about their COVID symptoms. Commenting on the service, one patient said: "I felt reassured that someone was there who understood what I was going through". Another added: "You are all heroes!"
Taurus Services
Information for Practices
For all information about Taurus services. Log in to the Teamnet services page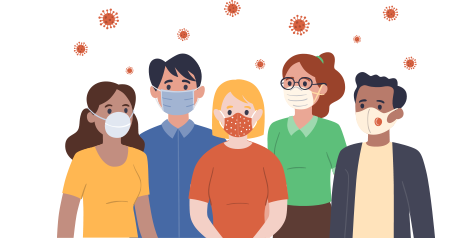 Coronavirus (COVID-19)
Get the latest NHS information and advice about coronavirus (COVID-19).
What people say about the Service:
"Cannot thank you enough for saving my husband. I didn't want him to go in to hospital but Doctor said he had to... So appreciative and all without seeing him, just talking and picking up the signs."
"I would like to thank you all for looking after me when I had covid. I was self-isolating but your team rang every day to make sure I was safe. When you're so very poorly, a friendly voice can be very powerful medicine. I'm now fully recovered with you help. Many thanks all"
"I would take this opportunity to thank you and your colleagues for your advice and support of our Residents and the Home, this has been so helpful and gives us hope that we can achieve, or try and achieve the best outcomes for the wonderful people we look after."
"Please pass on my thanks (as CCG Clinical lead) to the CMS team who are doing a great job. Another shining example of what Primary care can do"