Organisations encouraged to 'Talk Wellbeing'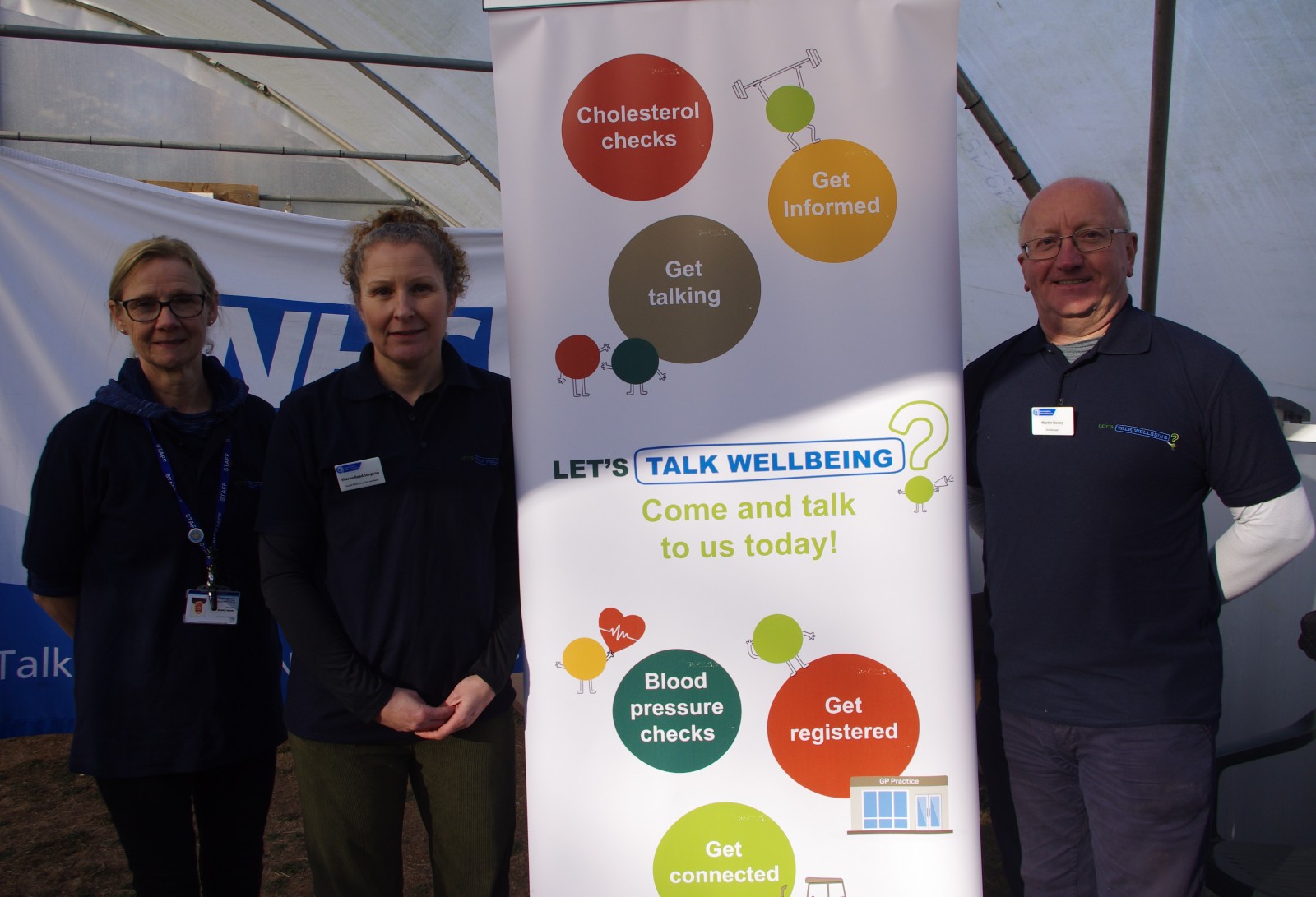 The 'Talk Wellbeing service' has been launched by Herefordshire General Practice with the aim of helping people to improve their health and wellbeing.
The service is visiting locations across the county to offer blood pressure and cholesterol checks and advice on how to reduce the risk of heart disease and stroke. Trained NHS professionals will be on hand also to offer help with registration at a GP practice, if not already registered. They can offer advice on all aspects of health and wellbeing, including signposting to additional sources of help and support.
You can visit this webpage to find out where and when the service will next be visiting.
Talk Wellbeing can be booked to visit employers' sites or community locations. Dr Sarah Williams, Associate Medical Director at Taurus Healthcare (the GP Federation for Herefordshire) says:
"We know employers take the health and wellbeing of their employees very seriously. We can offer support with this by arranging a visit of the Talk Wellbeing team to their premises, where we'd be happy to advise on aspects of health and wellbeing.
"We are also keen to visit community groups and events where attendees would welcome receiving help and advice on staying well."
Anyone interested can email the Talk Wellbeing team on Talkwellbeing.HGP@nhs.net or complete the online form on the webpage. Please note that we are only able to offer this service to adults aged 18 and over.
More Articles
For further information about any of these news stories, please email the Communications Team