Working through COVID19 - Reflections from Taurus' Director of Strategy and PCNs
An intense and demanding, exhilarating and humbling experience
18 July, 2020 marked my first birthday working at Taurus – and what a year it's been! I'm sure I'm not alone in reflecting that it hasn't been quite the year I had anticipated!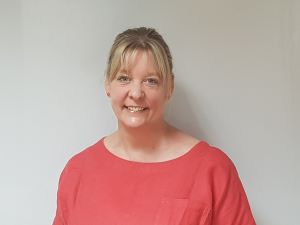 I had been in post for just seven months when news of the pandemic and its implications began to emerge. Fortunately, those months had given me the opportunity to develop crucial local relationships, to build a strong, multi-skilled team and to understand the role Taurus could play in supporting the resilience of general practice.
As Director of Strategy and Primary Care Networks, a key focus for my role is supporting the development of strong Primary Care Networks (PCNs).
Led by their Clinical Directors,PCNs were established in July 2019 to bring practices together to work at scale, improving their resilience and supporting them to:
Recruit and retain staff
Provide a wider range of services, and
More easily integrate with wider health and care services
'Small enough to care, large enough to cope', PCNs are based around populations of between 30,000 to 50,000 people, supporting professionals to work together to deliver care to their local communities in a more joined up way.
Little did we know in July 2019 just how important the relationships between practices would be when facing the threat posed by the Coronavirus. Working together to keep our patients and our staff safe soon became our single, common purpose.
In those first few days, it was difficult to fully appreciate the scale of the transformation that would be required of General Practice. However, working with our Clinical Directors, we quickly recognised some critical factors that would help us to manage whatever lay ahead:
We needed to work together
We needed a clear process that supported efficient and timely communication, and
We needed dynamic, clinically led decision making, understanding that general practice needed a strong and unified voice.

What followed was intense and demanding, exhilarating and humbling in equal measure.
Within days, practices within the PCN were meeting daily, planning how they would respond and identifying issues that needed resolving. My small but amazing team adapted quickly, including taking on roles quite different to the ones they were employed to do. Along with GPs, practice managers and other practice staff, they worked tirelessly to support the transformation of general practice.
Critical information from these meetings was shared and discussed by the Clinical Directors and the Taurus executive team, initially on a daily basis, seven days a week. I have the privilege of chairing those discussions, and whilst relentless and exhausting, I am inspired on a daily basis by the compassion, determination and focus shown by the team that has formed.
We continue to meet - although weekly now - to support the restoration of services previously stood down, to plan for whatever lies ahead in coming months and to support the PCNs to deliver their ambitions and their contractual requirements.
Working collaboratively with our partners across Herefordshire and Worcestershire remains a critical part of my role. I represent the Clinical Directors and General Practice in Herefordshire in a number of senior leaders' forums. This ensures that the views of general practice are heard, that support is arranged, where needed, that requirements are clarified and plans aligned.
Working closely with the Clinical Directors and the Taurus team means I have the opportunity to champion the delivery of 24/7 General practice. I consider the services that Taurus delivers on behalf of general practice - including Out of Hours, the overnight nursing service and more recently the COVID management service – to be the 6th Primary Care Network in Herefordshire. Together with core general practice, they offer around the clock general practice services locally and real opportunity to support the health and well-being of our local residents.
I embark on my second year in this role with some trepidation. Like many, I am uncertain about what lies ahead. However, I am proud to be part of #TeamTaurus and to be able to support General Practice across Herefordshire to deal with whatever it brings!
More Articles
For further information about any of these news stories, please email the Communications Team