Technological Solutions to enable 'location agnostic' GP services
Many of the new operating practices required by GPs to deliver patient care during the Coronavirus pandemic depend on robust technological solutions.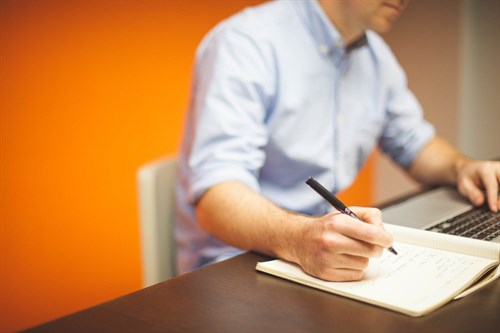 Taurus Healthcare Federation, representing all 20 Herefordshire-based GP practices, is pioneering seamless patient care through the EMIS Web platform. Its ultimate aim is to offer a 24/7 GP Service for Herefordshire people.
Prior to COVID, Taurus delivered the improved access service and some of the extended hours service - both of which were well established on EMIS with full data sharing between GP Surgeries having been in place for some years and more recently with the input of the CCG and Hoople Ltd, across all IT Partners. Additionally, Taurus took on the out of hours (OOH) contract, where there has been the IT challenge of delivering a service on adastra (to work with OOH providers).
The pandemic has expedited the further development of systems and enabled a consolidated model accessible by GPs, hospitals and care homes. Of particular value has been the introduction of EMIS into the out of hours environment for delivery of out of hours, a weekend care home service and the COVID management service (CMS), allowing a team approach to delivery of primary healthcare. This has been further enhanced by the introduction of an electronic prescription service (EPS), which was not available on EMIS Web Clinical Services until the end of April 2020. Herefordshire was the first location outside of London to be given access to this service in this module of EMIS.
The EMIS platform has enabled general practice to provide business intelligence to the system that is able to report on capacity and demand, whilst collating the numbers of patients with suspected COVID who present to any part of the primary healthcare system, 24 hours a day, 7 days a week.
These innovations have not only benefited GPs and patients during the current crisis. They will also influence how patient care is delivered in the future. Technological advances mean that GPs can now provide patient consultations from anywhere in the world. Our farthest flung GP operates from Geneva and we have another on the Wirral. As far as the patient is concerned, they do not know where the GP is based. They will dial a local number and pay a local rate. Similarly, as calls are managed via EMIS, GPs incur no personal call expenses. They can also seamlessly transfer the voice call to video via softphone technology (provided by X-ON Surgery Connect – 'GP@Home') or hold a video consultation from within EMIS (using AccuRx).
Through its data sharing agreement across the whole of Herefordshire's health economy - all 20 GP practices in Herefordshire, Wye Valley NHS Trust, Community Hospitals and St Michael's Hospice - Taurus Healthcare GPs are able to securely access the complete care records of any patient registered in Herefordshire though EMIS. The added functionality provided by the electronic prescription service means that GPs no longer have to exit one system to access another, causing delays and frustration. They now use the same system to order prescriptions – and it is even possible to specify from which registered pharmacy the prescription can be collected.
For the duration of the pandemic Taurus Healthcare has been commissioned to deliver the Coronavirus Management Service (CMS). This is used by GPs, hospitals, care homes and the 111 service to refer anyone who is demonstrating COVID19 symptoms. From one CMS Hotline Number, calls can be distributed to Taurus GPs and are manged effectively and simply through the EMIS platform. GPs can offer advice and support, book the patient into a face-to-face appointment at an appropriate Herefordshire GP-run clinic, or send a prescription to a care home or other location, as required.
The EMIS Web Platform enables an approach to working which is location agnostic: GPs can choose where to work on a day-to-day basis thanks to pre-configured laptops and a secure VPN connection, both supplied free of charge from the CCG, that enables clinicians to access the Health and Social Care Network. Technology has been introduced to help GPs cope with the increased level of demand due to the current crisis. However, it will help Taurus Healthcare GP Federation to improve the way patient care is delivered long after the virus has become a very unpleasant memory.
More Articles
For further information about any of these news stories, please email the Communications Team