Super Green Nursing Team shortlisted for award
We're delighted to announce that the Super Green Nursing Team has been shortlisted for a Nursing Times Award (Infection Prevention and Control Category).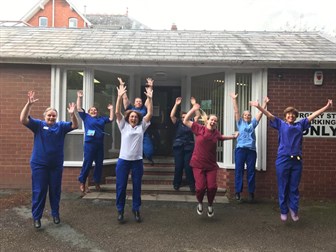 The Super Green service has been a remarkable team effort and provided a highly valued service to shielded patients during COVID. We are very proud of the team and delighted that they have been recognised in this way.
Shortlisted teams will find out on 18th November if they have won an award.
Congratulations to all involved – and fingers crossed for the 18th!
More Articles
For further information about any of these news stories, please email the Communications Team