Herefordshire General Practice is Open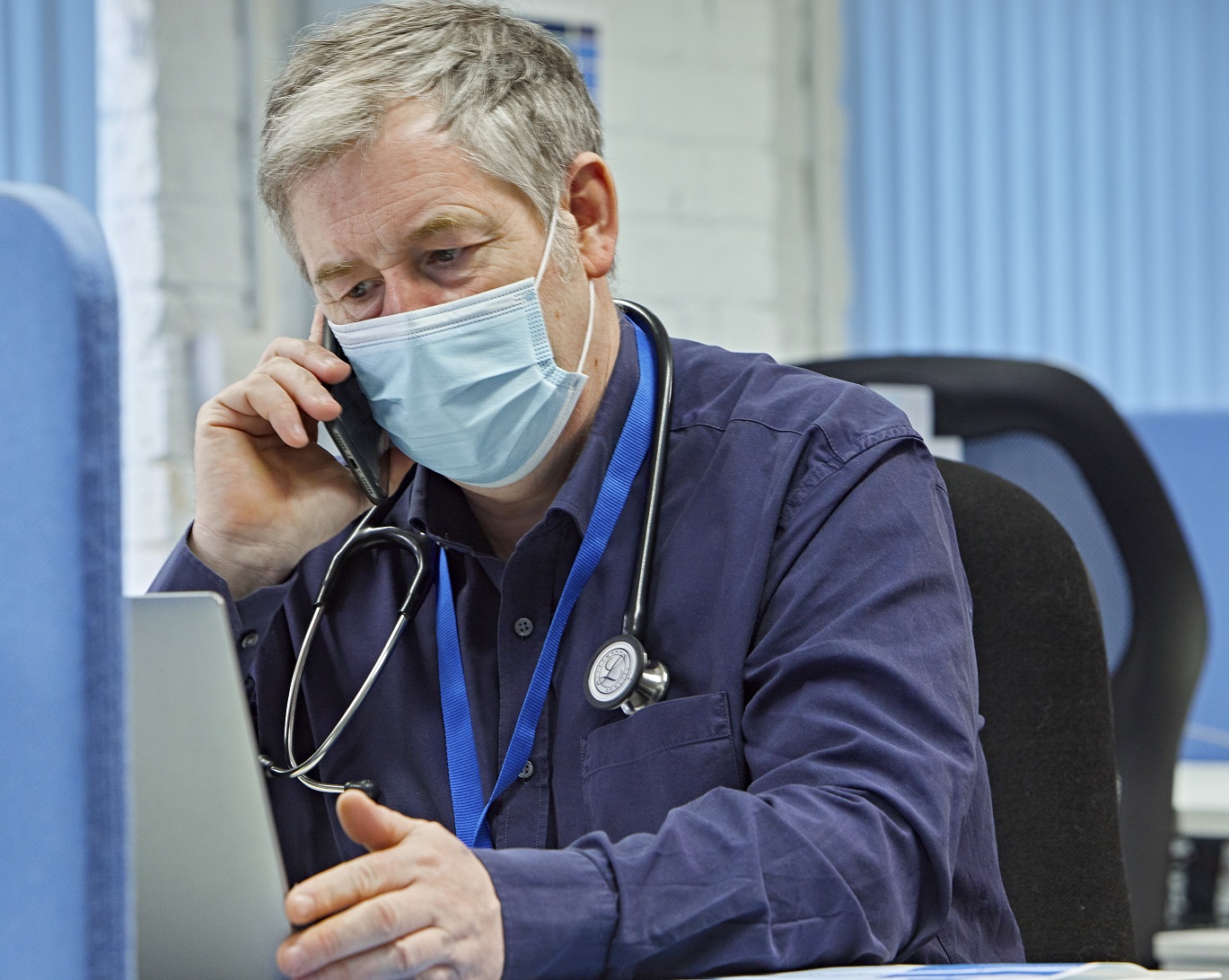 Herefordshire General Practice has been open throughout the COVID19 pandemic, and is working hard to meet patient needs throughout these challenging and difficult times.
As well as delivering day-to-day patient care, Herefordshire General Practice is at the forefront of the rollout of the COVID vaccination programme. So far a total of more than 167,000 first and second dose vaccinations have been administered in the county, the majority of which have been delivered via General Practice run vaccination hubs.
In order to reduce infection and to protect patients and healthcare staff from the virus, new procedures have had to be introduced. These include an increase in the number of consultations carried out remotely (by telephone or video). In addition, patients are being asked to disclose to fully trained reception team members the reason for their call. This allows Practices to refer their patients to the most appropriate healthcare practitioner – which is not always a GP.
Data just released by NHS England indicates that over 451,000 appointments were delivered by practices across Herefordshire & Worcestershire during March – that is an incredible 14,569 appointments every day. Fifty-three per cent of those consultations - in excess of 241,000 appointments - were carried out face-to-face during that time, with a further 3,191 patients visited at home.
Forty-six percent of all consultations took place on the same day that they were requested. Fifty-three percent were with a GP; the remaining appointments offered with an appropriate member of the team, according to the patients' needs.
Dr Mike Hearne, GP and Managing Director of Taurus Healthcare comments:
"We are aware that members of the public are reporting some difficulties in accessing General Practice services. However, we would ask that they are patient and respectful of our reception teams and understand the pressures under which we are continuing to operate.
"Patient care is of paramount importance to us – and we encourage patients to contact their General Practice if they have any symptoms that are concerning them. I would suggest patients first use their practice's online consultation service, if available (via the practice website). They can also telephone their GP surgery, but please be aware of the volume of calls that staff are currently handling.
"It's great news that COVID cases are declining in the county and we hope to return to a more normal service in the months to come. In the meantime, please rest assured that Herefordshire General Practice is doing all it can to provide the right care to patients.
"Thank you for your continued understanding and cooperation."
More Articles
For further information about any of these news stories, please email the Communications Team