Herefordshire and Worcestershire vaccination team wins NHS Parliamentary Award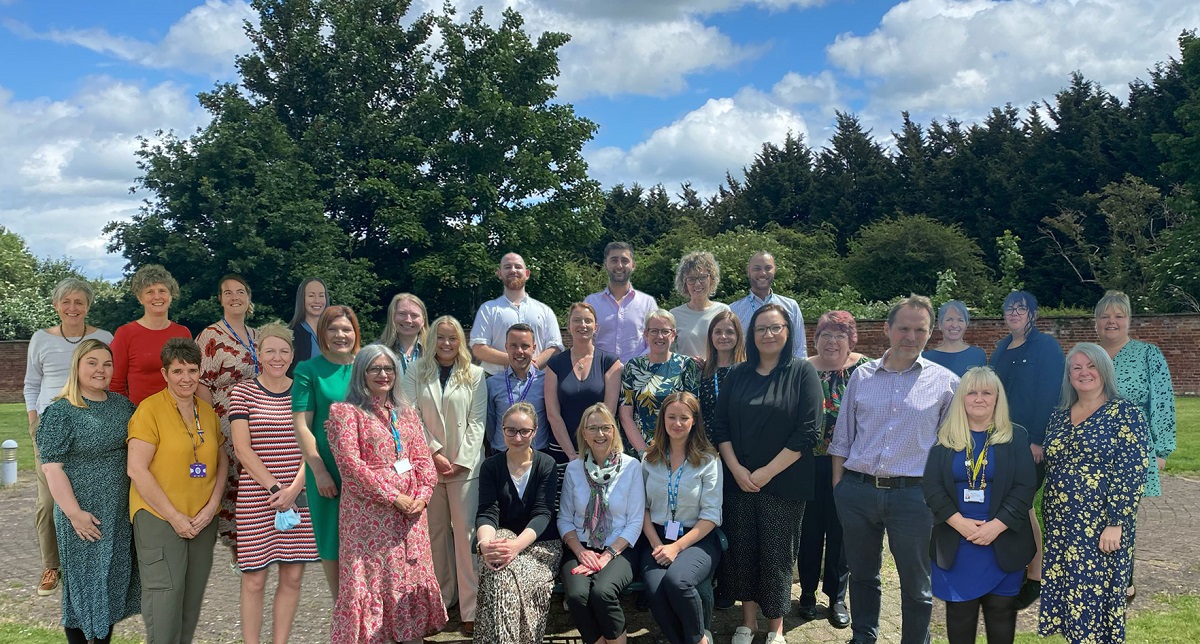 Local efforts to reduce health inequalities during the Covid-19 pandemic have been recognised with the Covid-19 Vaccination Team winning the NHS Parliamentary Award for Health Equalities.
The NHS Parliamentary Award for Health Equalities, which recognises work to bring together different groups and organisations to reduce health inequalities and prevent ill health, has been awarded to the Herefordshire and Worcestershire Covid-19 Vaccination Team for its tremendous work over the past two years.
Herefordshire General Practice/Taurus Healthcare has been at the forefront of the delivery of the vaccination programme. Working alongside system partners from Wye Valley Trust, Herefordshire Council and the voluntary and community sectors, we have worked tirelessly to ensure local residents can receive their covid vaccinations at a location and time convenient to them. As well as offering vaccinations at regular 'static' sites, such as Saxon Hall and Elgar House, this has meant bringing a mobile vaccination unit to various locations throughout the county such as festivals, Hereford Football Club, the livestock market and market towns.
The team has also aimed to address inequalities by reaching out to groups and communities that might have otherwise struggled to access the service, such as homeless people, those with transport difficulties, seasonal workers, vaccine-hesitant populations, and those who weren't registered with a local GP.
Dr Mike Hearne, GP and MD at Taurus Healthcare said:
"It's fantastic news to be recognised in this way and a great tribute to all those working in Herefordshire General Practice and our healthcare partners. By working together, we have been able to offer the best possible and most efficient service to our local residents. We've also been able to consolidate relationships with our health and care partners, which will stand us in excellent stead as we face the changing landscape ahead for General Practice."
Simon Trickett, Chief Executive of NHS Herefordshire and Worcestershire said:
"I'm delighted that our system has won this award. The COVID-19 pandemic has highlighted the existing health inequalities suffered by many people, and our approach to the vaccination programme provided us with the opportunity to make a difference to the lives of the people and communities we serve.
"This award is for each and every one of those who worked to deliver the vaccines, from the larger vaccination centres through to our community outreach teams. We have a vision for more integrated health and care services across the two counties, and this is an excellent example of partners working together for the benefit of our population."
The NHS Parliamentary Awards were launched in 2018 to celebrate the NHS' 70 birthday and recognise the outstanding contribution of staff, volunteers and others working in the health and care sector.
As regional winners, the Herefordshire and Worcestershire Covid-19 Vaccination Team will now go head-to-head with other winners from across the country for the chance to win the prestigious national award which will be presented at a special ceremony in the House of Commons on 6 July 2022.
The full list of regional winners can be found here.
More Articles
For further information about any of these news stories, please email the Communications Team