Face masks are still required in General Practice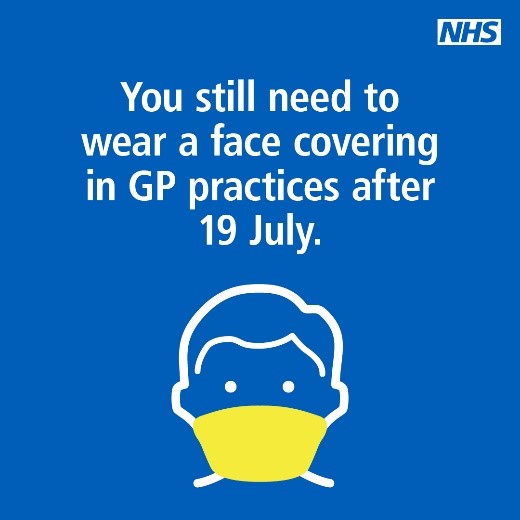 Despite the changes to national COVID restrictions effective from 19 July, the rules for NHS premises – including General Practice – remain in place.
This is because the number of COVID19 cases is still rising and we need to continue to protect our staff and patients – particularly those who are most vulnerable to infection.
Herefordshire General Practice requires all patients and visitors who enter their premises to continue to wear face masks, to maintain social distancing and to follow good hand hygiene rules.
Please play your part when visiting our practices.
#HelpUsToHelpYou #NotTooMuchToMask
More Articles
For further information about any of these news stories, please email the Communications Team